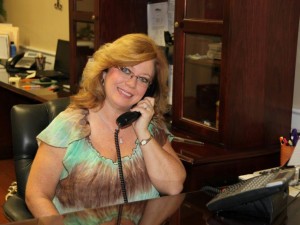 Robin Milligan
Robin Milligan, Administrative Assistant, began her employment with Eagle
Mountain Assisted Living in 2006 as a part time CNA. In June of 2007, she
left her full time job of 18 years to except her current position. Robin has
an outgoing personality and wonderful social skills that  are beneficial in
the interaction with residents and family members.